All our professionals at Mark Pimper, D.D.S. maintain the highest levels of accreditation and pursue ongoing education to stay abreast of the latest trends in dentistry.
Mark Pimper D.D.S.
Mark Pimper has been practicing general and family dentistry in Longmont for over 35 years. He is originally from Fremont, Nebraska, A graduate of the University of Nebraska School of Dentistry, Dr. Pimper was a member of Phi Eta Sigma Honorary society.
Dr. Pimper is a member of the American and Colorado Dental Associations, as well as past president of the Boulder County Dental Society. He is also active in the Longmont Breakfast Optimist Club and the Longmont Rotary Club.
Dr. Pimper is an avid baseball fan, enjoys outdoor activities, traveling, working in the yard, and loves spending time with his family.
---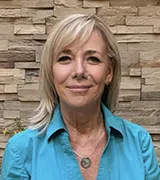 Connie – Business Assistant
Connie is from Miami, Florida, but has lived in Colorado since 1974. She has two grown children, loves hiking, fly fishing and horseback riding. Connie has worked for Dr. Pimper since 2018 and has been in the dental field since 1973. She works with the patients handling their scheduling and insurance needs. Call her today to schedule a new patient exam.
---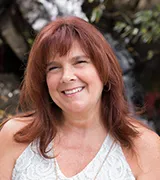 Wendy – Chairside Assistant
Wendy moved from Pennsylvania to Colorado as a child. The mountains, climate, and future husband and high school sweetheart, Lee, kept her in Colorado. Wendy has been married 30 years with two grown children, both whom live here in Colorado as well. She enjoys camping, paddleboarding, and snowshoeing as well as vacationing and spending time with family.
During high school, Wendy earned her certificate in dental assisting at the Career Development Center in Longmont, Colorado. She later earned a certificate in Radiology. She has been a dental assistant since 1991 and enjoys her expanded duties, but loves her patient relationships most of all.
---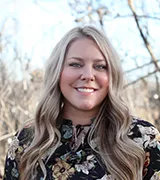 Jamie – Dental Hygienist
Jamie was born and raised in Longmont and graduated from Longmont High School. She attended Colorado State University, majoring in Exercise Sports Science, after which she attended Colorado Northwestern Community College in Rangely, Colorado, majoring in Dental Hygiene. After graduating with honors in May of 1999, Jamie moved back to Longmont and married her husband, Mike the same year. She has three children. Ryan is 21, Ellie is 19, and Corbin is 14.
Jamie has been employed at Dr. Pimper's office since 2000. She has enjoyed being a hygienist and really enjoys all of the relationships she has formed with her patients over the years.